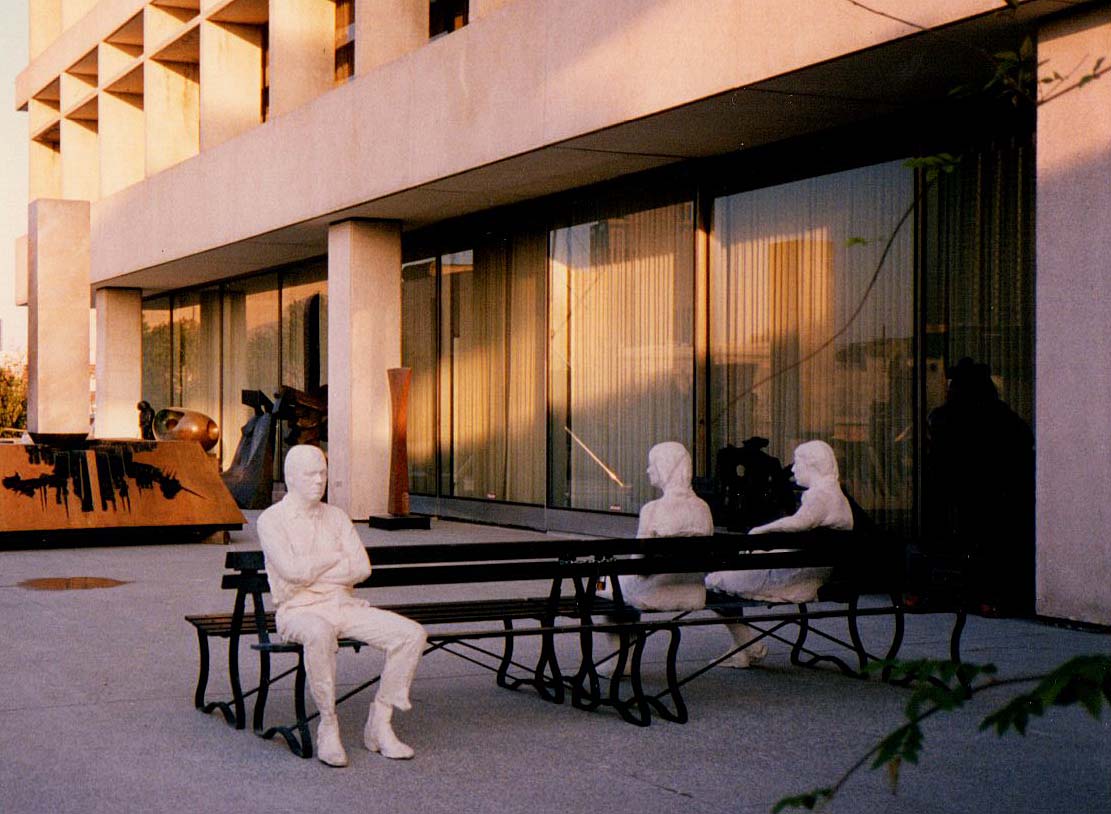 The Dancers, 1971
2/5 National Gallery of Art, Washington D.C.
5/5 Museo de Arte Contemporaneo, Caracas, Venezuela
The Restaurant, 1976
Federal Office Building, Buffalo, NY
Girl Standing in Nature, 1976
1/3 Collection City of Greenwich, CT
In Memory of May 4, 1970: Kent State-Abraham & Isaac, 1978
John B. Putnam, Jr. Memorial Collection, Princeton University, NJ
Man in Toll Booth, 1978
Newark Museum, NJ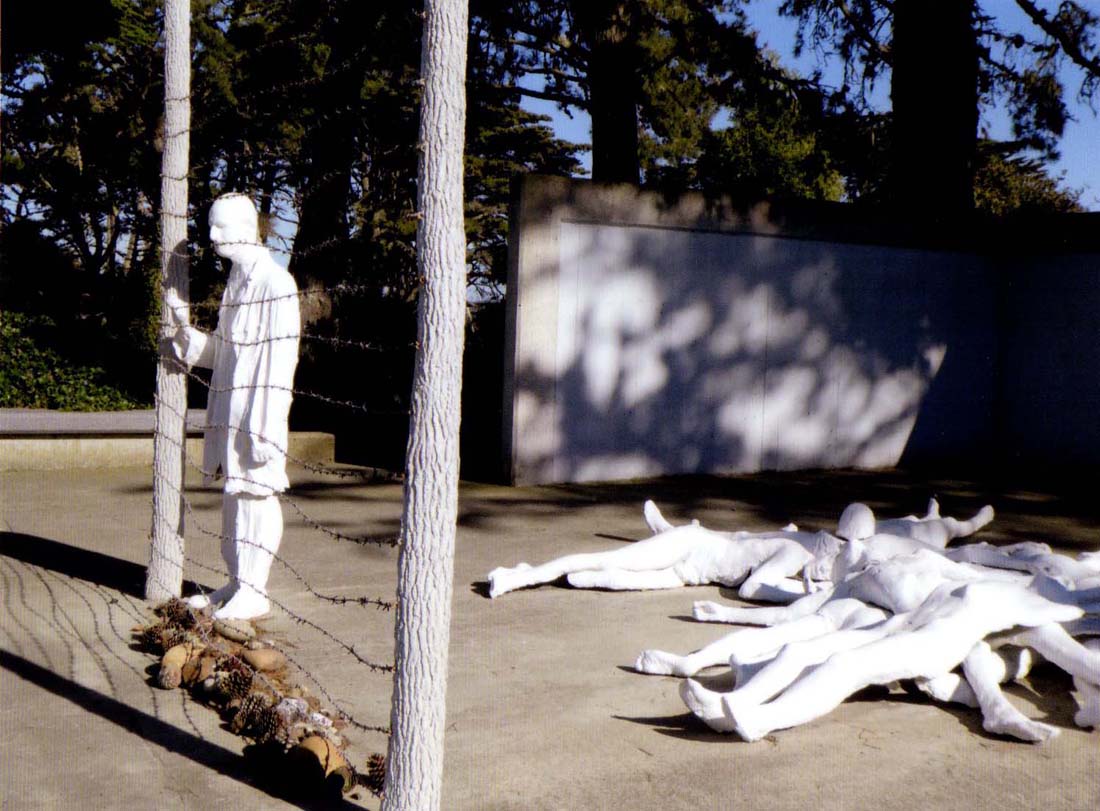 Three People on Four Benches, 1979
A.P. PEPSICO Sculpture Garden, Purchase, NY
1/3 Cuyahoga County Justice Center, Cleveland, OH
The Steelmakers, 1980
Commission Youngstown Area Arts Council, OH
The Commuters, 1980
Installation Port Authority Bus Terminal, New York, NY
Gay Liberation,  1980
Sheridan Square, New York City
Wendy: with Chin on Hand, 1982
National Gallery of Art, Washington, D.C.
The Holocaust, 1983
Golden Gate Park, San Francisco, CA
Mayor Dianne Feinstein's Committee for
Memorial to the six million Victims of the Holocaust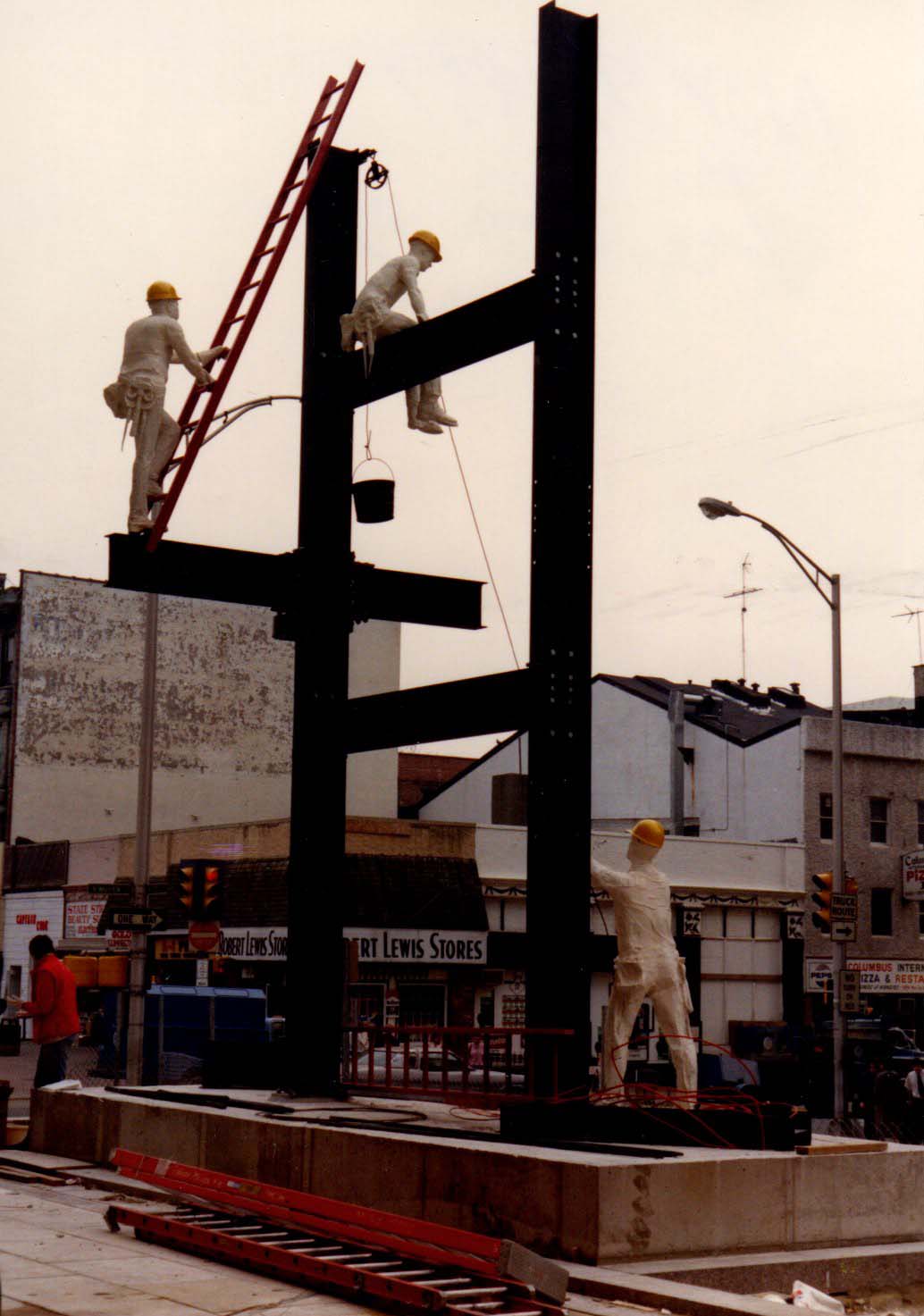 Rush Hour, 1983
2/5 Nasher Collection, Dallas, TX
3/5 Rosehaugh Stanhope Developments, PLC, London, England
4/5 Ho-Am Museum, Seoul, Korea
5/5 Nelson-Atkins Museum of Art, Kansas City, MO
Woman with Sunglasses on Bench, 1983
A.P. Johns Hopkins University, Baltimore, MD.
Woman on White Wicker Rocker, 1984
0/5 Frederick Weisman Museum of Contemporary Art, New Orleans, LA
The Constructors, 1985
Commission, State of New Jersey, New Department of Commerce Building, Trenton, NJ
Man on a Bench, 1985
1/3 Illinois Institute of Technology, ITT Center, Chicago, IL
Couple on Two Benches, 1985
3/5 Hunter Museum of Art, Chattanooga, TN
Woman in Lace, 1985
A.P. Brooklyn Museum, Brooklyn, NY
Fragment: Venus Gesture, 1986
A.P. Brooklyn Museum, Brooklyn, NY
2/9 Everson Museum of Art, Syracuse, NY
Walking Man, 1988
1/5 Walker Art Center, Minneapolis, MN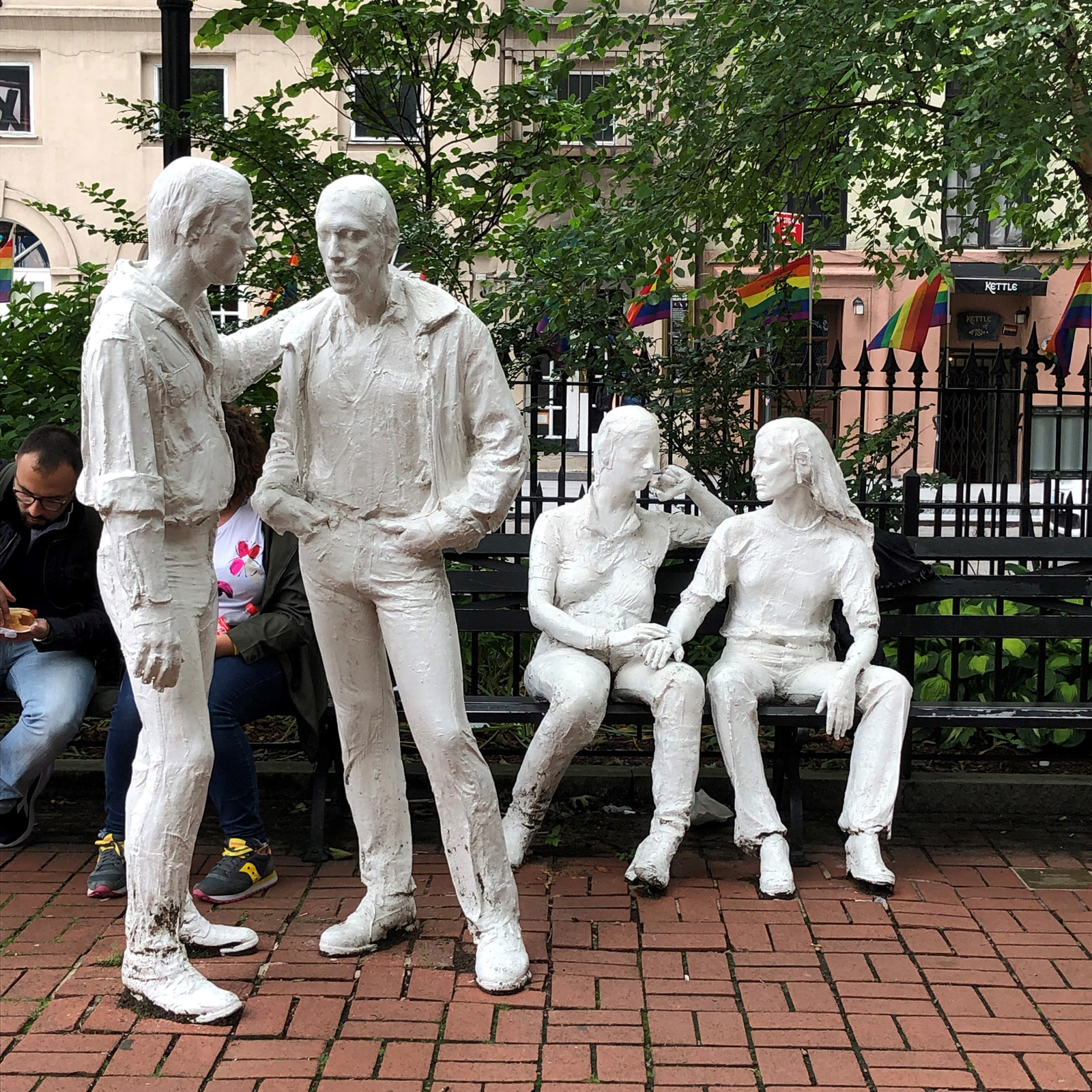 Circus Acrobats, 1988
1/3 Lincoln Sun Center, Orlando, FL
Chance Meeting, 1989
2/6 Modern Art Museum of Fort Worth, Fort Worth, TX
4/6 The State Foundation on Culture and the Arts, Honolulu, HI
6/6 Frederick R. Weisman Foundation of Art, Los Angeles, CA
Depression Bread Line, 1991
1/7  FDR Memorial, Washington DC, May, 1997
2/7  Grounds For Sculpture, Hamilton, NJ
3/7  Madison Museum of Contemporary Art, Madison, WI
4/7  Donald Fisher Collection, SFMOMA, CA
5/7  Martin Margulies Collection, Miami, FL
6/7 Crystal Bridges Museum of American Art, Bentonville, AR
Appalachian Farm Couple, 1991
1/7  FDR Memorial, Washington D.C., May, 1997
Fireside Chat, 1991
1/7  FDR Memorial, Washington D.C., May, 1997
2/7  Donald Fisher Collection, SFMOMA, CA
Woman on Park Bench, 1998
1/6  Lehigh University, PA